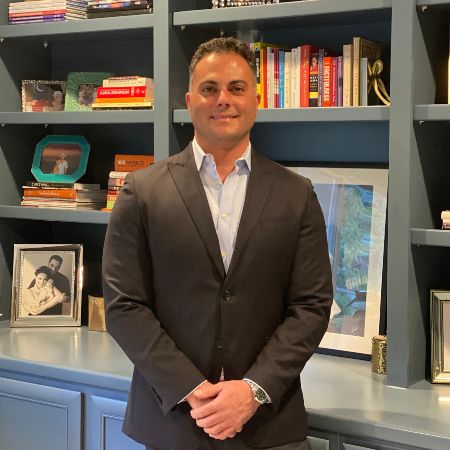 Serving Our Community For Nearly Two Decades.
With nearly two decades of experience in private practice, Dr. Arbi Mirzaians, D.C., operates Physical Rehabilitation Services Inc. in Los Angeles, California. Dr. Arbi Mirzaians' practice offers a full range of treatment regimens addressing workplace injuries, including physical therapy, acupuncture, and chiropractic care. As a qualified provider with most medical provider networks, he has extensive knowledge of the reporting duties required of a primary treating physician.
Dr. Mirzaians performs functional capacity evaluations, following guidelines set by the American College of Occupational and Environmental Medicine, the Division of Workers' Compensation Medical Treatment Utilization Schedule, and the Official Disability Guidelines. PTP Program details.
Multi-Specialty Treatment Options
Dr. Arbi Mirzaians' multi-specialty treatment approach makes him a provider with a broad view of patient care, and he recommends appropriate referral to qualified specialists to avoid limiting treatment to chiropractic care only.
As a Chiropractic and Rehabilitation Director, Dr. Mirzaians has extensive experience with patients in need of chiropractic treatment for musculoskeletal and orthopedic injuries. You can feel confident in trusting your recovery with Dr. Mirzaians and his team.
Dr. Arbi Mirzaians' initial private practice engagement was with TLC Chiropractic & Spinal Rehabilitation Centers in Burbank and Lynwood, where he undertook the chiropractic treatment of patients with musculoskeletal and orthopedic injuries. In 2007, he served as Chiropractic and Rehabilitation Director for his own company where his responsibilities extended to supervise physical therapy services, with a focus on pre- and post-surgical patients with work-related injuries, acupuncture and chiropractic care. He has operated his current practice, with locations in Lynwood and North Hollywood, for several years.
A licensed chiropractor, Dr. Arbi Mirzaians attended Glendale Community College and California State University, Northridge, before transferring to Cleveland Chiropractic College in Los Angeles. He obtained his Bachelor of Science in Human Biology and went on to earn his Doctor of Chiropractic degree from Cleveland Chiropractic College.
Since graduating as the valedictorian with his D.C. degree, Dr. Mirzaians has worked with a number of private practices and with multiple specialists.
In 2006, Dr. Arbi Mirzaians returned to his alma mater as a professor, teaching students in the areas of physical, orthopedic, and neurological examinations. In 2007, Dr. Mirzaians began to work more extensively with various orthopedic surgeons as a sort of "informal training" to improve his clinical skills. 
In this position, he oversaw physical therapy, chiropractic, and acupuncture services for patients and performed assessments of patients alongside pain management and orthopedic physicians.
Dr. Mirzaians serves as the Director and President of Physical Rehabilitation Services, Inc., which has offered rehabilitative services including chiropractic care, physical therapy, and acupuncture through various licensed providers.
Dr. Mirzaians provides care to individuals suffering from musculoskeletal and orthopedic-related injuries. He and his team conduct dynamic and distraction-based functional capacity evaluations that assist in determining when a patient may or may not return to work. The evaluations consist of a variety of physical tasks and questionnaires to assess the extent of functional abilities as it relates to the individual's work.